MERN STACK TRAINING In Jodhpur
The term MERN Stack refers to a collection of JavaScript based technologies used to develop web applications. MERN is an acronym for MongoDB, React JS and Node.js. From client to server to database.
Oilab learning provides Best MERN Stack training in Jodhpur as per the current industry standards. Our training will enable professionals to secure GUARANTEED PLACEMENTS who will join Oilab learning. Oilab learning in Jodhpur is one of the most recommended MERN Stack Training Institute in Jodhpur that offer industry based learning and provides hands-on training and help students implement practical implementation on live projects and Guaranteed placements.
Oilab is a well equipped MERN Stack Training centre in Jodhpur. Students will implement the concepts like MongoDB, Express, React JS and Node JS etc. on real time projects.
MERN stack training program in Jodhpur will provide you-
Training program based on lice projects and practical implementation
Training will be conducted by industry experts.
We provide GUARANTEED PLACEMENTS.
Our labs are well equipped with the latest version of hardware and software.
We provide both online and offline classes.
We help students develop personality and soft skills to help them achieve great success in future.
Course Features
Duration:05 Months
Skill Level:Beginner
Assessment:Yes
Certificates:Yes
Cource fees:35000 INR
Mern Stack Developer Course in Jodhpur
This MERN stack developer program provides extensive training in front-end, middleware, and back-end software development technologies, including testing and quality assurance. Phase-end and capstone projects are based on real business scenarios.
With Oilab program, you will:
Learn core computer science concepts from leading industry experts with content structured to ensure industry relevance Build an end-to-end application with exciting features and test it Earn an industry-recognized course completion certificate
Skills which should be covered with this program are-
Agile
HTML
CSS
HTTP
Express.js
At Oilab, you learn and grow exactly how you would on a real job. You will start from the fundamentals, receive support from our mentors and community, and build your way to the top - through professional work-like Full-stack and Backend web development projects

Why To Enroll In Our Mern Stack Training Course in Jodhpur?
Develop skills for real career growth Cutting-edge curriculum designed in guidance with industry and academia to develop job-ready skills Learn from experts active in their field, not out-of-touch trainers Leading practitioners who bring current best practices and case studies to sessions that fit into your work schedule. Learn by working on real-world problems Capstone projects involving real world data sets with virtual labs for hands-on learning Structured guidance ensuring learning never stops 24x7 Learning support from mentors and a community of like-minded peers to resolve any conceptual doubts This is what Oilab will offer you. MERN Course in Jodhpur will provide you 100% placement. Taking your website development career to the next level with Oilab learning MERN Stack online training. The MERN Stack Course from Oilab will make you a certified MERN Stack professional. The Mern Stack Online course will assist you in gaining a solid foundation of full stack, Javascript development concepts with the help of Mern Stack which stands for MongoDB, Express, Angular, and Node JS.
What Our Students Will Get During Mern Stack Training Course?
Let's first understand why we should learn Mern Stack? MERN is an open source web stack utilized for created cloud-hosted applications that are extensive, scalable, and flexible. A Mern application has multiple benefits including increased performance and cost saving.
Mern Stack has a lot of scope in near future-
Most of the companies are looking for candidates with JavaScript technologies, especially ones that hold MERN Stack
MERN Stack is used by top notch companies like LinkedIn, Uber, PayPal, and more.
A recent survey on MERN Stack has stated that there are more than 3 million career opportunities available on Javascript technology in industry.
MongoDB Training in Jodhpur
MongoDB is the latest and rapidly growing database service provided by MongoDB Inc. MongoDB is not a relational database but a NoSQL database. As a document-oriented database, MongoDB provides high performance, auto failover and auto-scaling which is the primary goal for the newly emerging Big data and Developers. You will gain enough expertise in the framework of Data Monitoring, Indexing and Aggregation. It supports a cross-platform and document-oriented database which is mainly used for the Large-scale database. MongoDB is a high-performance open source, Schema free document / Object-Oriented database optimized for web application environments Objectives of the Oilab Course includes-

Learn to integrate MongoDB with tools like Jasper soft and Pentaho
Integration of MongoDB with GUI Tool Rob mongo
Develop an expertise in writing Java and Node JS applications using MongoDB
Troubleshoot Performance issues.
Understand MongoDB Aggregation framework
Learn MongoDB Backup and Recovery options and strategies
How to set up a replicated cluster, Managing Replica Sets etc.

The MongoDB certification training in Jodhpur makes you job-ready by teaching you to master data modelling, ingestion, query, and data replication with MongoDB, plus installing, updating, and maintaining the MongoDB environment. You'll also get proficient in MongoDB configuration and backup methods, and monitoring and operational strategies.

Node Js Training In Jodhpur

Node JS is a powerful tool for controlling web servers, building applications, and creating event-driven programming. It uses Java programming, which is familiar to all web developers. Writing JavaScript applications without a web browser with Node.js becomes possible. Node JS has gained immense popularity among developers. Oilab learning provides online training Node.js. is a popular and fast-growing programming language that allows you to run JavaScript on the server side. After learning the basics of HTML, CSS, JavaScript, and Git in the Become a Web Developer learning path, discover how to build lightning-fast applications in Node.js. In this comprehensive learning path, you can learn how to work with data as well as test, secure, and deploy your Node.js applications. Get practical experience building websites.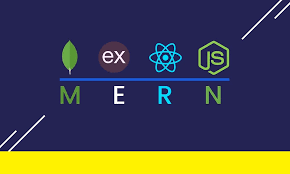 Course Circullum
MongoDB
Introduction
Basic and CRUD Operation
Schema and Relations
Shell and The Server
MongoDB Compass to Explore Data Visually
Create Different Types of Operations
Update Different Types of Operations
Delete Different Types of Operations
Working with Indexes
Working with Geospatial Data
MongoDB Aggregation Framework
Working with Numeric Data
MongoDB Security
Deployment, Fault Tolerancy and Performance
Working with Transaction
Shell to Driver
Stitch
Express JS
Express JS Introduction
Node(Express) Development Environment
Express Methods
Application Properties, Events and Methods
Request Properties and Methods
Response Properties and Methods
Router Methods
Transferring Files to Client
Working With Static Files and Form data
Working With Database
Working With Middleware
Working With User Session
Working with cookies and cookie-based sessions
Authentication
Error Handling
Introduce ejs
React JS
React JS Introduction
React Components
React Props
React State
React LifeCycle
React Events
React Forms
Node.js
Node.JS Introduction
Node.JS Processing Model
Node.JS Setup Development Environment
Node.JS Console and REPL
Node.JS Basic and Module
Explain About NPM
Node.JS Web Server
Node.JS File System
Node.JS Event Emitter
Node.JS Buffers
Node.JS Streams
Node.JS Buffers
Node.JS Data Access
Node.JS Template Engine